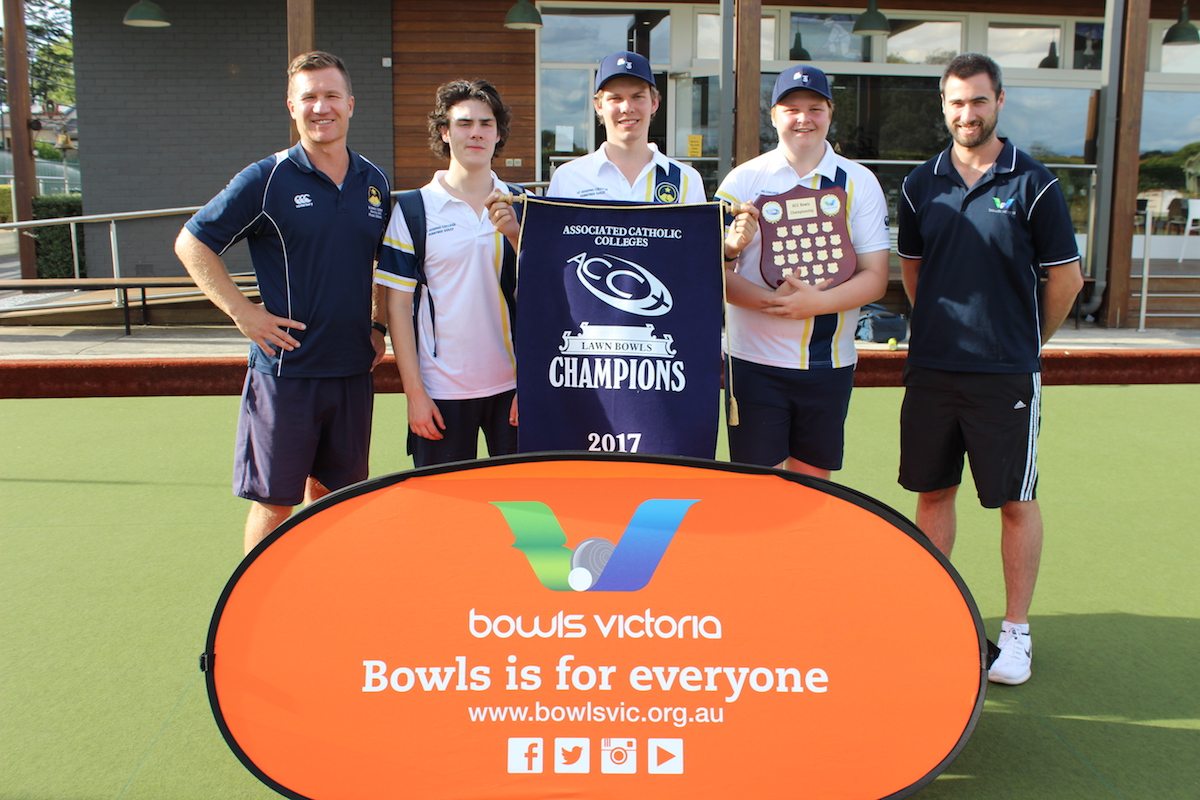 The inaugural ACC Open Lawn Bowls Championship was held yesterday at MCC Kew, with 16 teams competing in what was a very successful introduction to the sport for our Association.
This initiative came about after recent discussions amongst our schools and Bowls Victoria. There was significant interest in the event and students of all ages participated, some for the first time ever.
The event comprised three preliminary rounds, followed by semi finals and then a final round to determine overall rankings. In their first term involved with the ACC, it was St Joseph's Ferntree Gully that took out top spot, winning in a close and exciting final against St Bernard's. Congratulations to the St Joseph's team and to all of the participants on their great support and co-operation.
Results for all matches can be found on Results Vault and a PDF copy of final rankings is available at the bottom of this page.
Our thanks to Sean O'Kane and Bowls Victoria for their wonderful support in getting this initiative off the ground. We also need to acknowledge the generosity of MCC Kew in hosting the event and making their facilities available to us throughout the afternoon. Overall it was a terrific afternoon of ACC sport and a positive experience for all involved. Further details on MCC Kew and Bowls Victoria can be found via the links below:
Bowls Victoria Contact: Sean O'Kane (Participation Coordinator) seano@bowlsvic.org.au
http://www.accvic.au/wp-content/uploads/2017/03/2017-Open-Tournament-Results.pdf